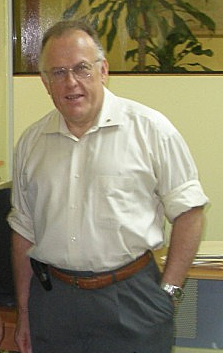 Dr. Richard I. Crouthamel, D.Sc., is the Executive Director of the International Environmental Data Rescue Organization.
Rick retired in 2005 from the NOAA's National Weather Service (NWS) after 32 years, where he had been a manager in International Activities for twenty five years.
For the last 10 years, he has concentrated on locating and rescuing historic weather observations worldwide and providing those data to NOAA's National Climatic Data Center for digitizing and entering those data into NOAA's world database.
Under his leadership at IEDRO, over 300,000 upper-air observations from Africa and over 700,000 surface observations from South and Central America have been rescued. As Executive Director of IEDRO, Rick has overseen rescue sites in:
Rick has extensive experience as a speaker at conferences, college classes, projects countries and community meetings. Write to him at r.crouthamel@iedro.org
His recent speaking engagements include: