By Carmen Lee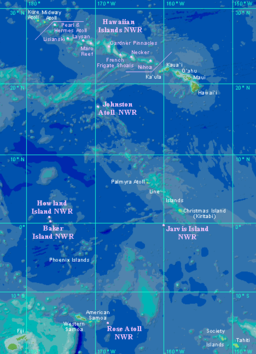 Collection and digitization of historical climate data is critical to the work of an inter-governmental organization protecting and managing the environment and natural resources in the Pacific Islands region (the Pacific Island Global Climate Observing System, PI-GCOS).
"One of the critical components of the seasonal climate prediction model is a rainfall climate record for a given location of at least 50 years that can be used to train the model. While nearly all Pacific Island Meteorological Services have data going back at least this far, much of the data is not in electronic format. In addition, the real probability that climate change is currently taking place means that there is a critical need for continued data collection to keep the model current. This need for historical data, as well as a robust current observation network, has brought additional cooperative projects into PI-GCOS. The New Zealand National Institute of Water and Atmospheric Research Ltd. (NIWA) has archived Pacific Island meteorological data going back to the 1800s. Through a bi-lateral agreement with the U.S. GCOS program, digitization of Pacific Island meteorological data has been given a high priority within NIWA, and these data records will prove invaluable as input to the BoM climate prediction model."
Solofa, D,  Postawko, S & Morrissey, M. "Pacific Island Global Climate Observing System (PI-GCOS): Addressing Pacific Island Weather and Climate Issues through International Cooperation. 87th AMS Annual Meeting. [np]. 2007.