By Gavin Roy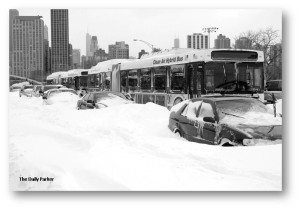 The National Oceanic and Atmospheric Administration (NOAA) released their annual December report on the past year's natural disasters in the United States. The sum of the damage in 2011 cost American taxpayers $52 billion. Disasters listed ranged from the Groundhog's Day blizzard in the Northeast ($1.8 billion; 38 deaths) to Hurricane Irene ($7.3 billion; 45 deaths) to wildfires in the Southeast.
For the US, 2011 was an exceptional tornado year. As of the report's release, 1,836 tornados were reported, with six being category EF5 tornados. The previous record for tornados in a single year was set in 2004 when 1,717 were confirmed. The 552 fatalities in 2011 are nearly more than the previous ten years combined (564) and only trail 1925 for the most tornado-related fatalities in a single year, when the Tri-State Tornado killed over 700 people across Missouri, Illinois, and Indiana. Total monetary damages from 2011 tornados were over $20 billion. Nevertheless, while $52 billion in damages from 2011 natural disasters is staggering, it still does not compare to 2005, when Hurricane Katrina alone cost U.S. taxpayers $145 billion.
The United States will undoubtedly need to be prepared for another Category 3, 4, or 5 hurricane to come onshore over a major metropolitan area. With the population along the Eastern seaboard and Gulf of Mexico continuing to build, grow, and expand, it is not a question of if but rather of when.
When preparing for these disasters, infrastructure and construction techniques are of key importance in withstanding such events. Because of what happened in Louisiana and Mississippi during Hurricane Katrina, engineers have an idea of what levee heights must be to withstand worst-case-scenario floodwaters. Construction techniques are being developed to make buildings safer and less susceptible to damage during tornados; with great progress being made in framework bracketing and material strength. Better early blizzard communication and snow removal methods are being adopted in large cities also.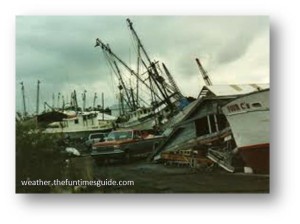 But regardless of preparation, these extreme events will continue to occur and the United States will need to be prepared to face the monetary consequences. By understanding our historic susceptibility to short-term natural phenomena such as hurricanes, tornados, and snowstorms as well as long-term phenomena such as droughts, floods, and wildfires, we can estimate how taxed our budget will be from extreme events and perhaps set aside funds in years of good fortune.
In other countries, historic records of natural disasters are not as readily available as in the United States. It is IEDRO's goal to help find historic paper records, assist each respective country in digitizing them, and help key stakeholders to understand how they too can use this data to be properly prepared for extreme weather events.
Sources:
http://www.christianpost.com/news/2011-natural-disasters-cost-u-s-taxpayers-52-billion-report-says-64452/