Mozambique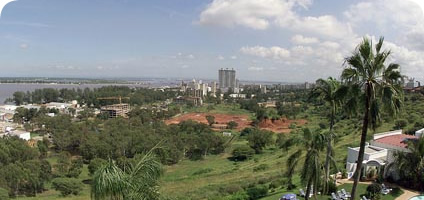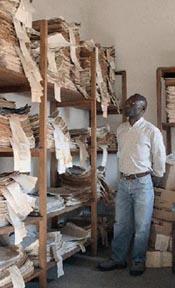 Mozambique is one of the countries involved in Upper Air Data Rescue. Here we have the computer and digital cameras set up and being used to digitize radiosonde and pibal charts. This room of stored data records is typical of many of the countries we have visited.
An interesting note is that these many stacks of data records will eventually be stored on a small number of CDs, and that the information in question (pibal readings) can be stored on an even smaller number of CDs.
---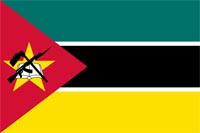 Population: 21,284,700
Capital: Maputo
Ethnic groups: African (Makhuwa, Tsonga, Lomwe, Sena, and others), Europeans, Euro-Africans, Indians
Language: Emakhuwa, Xichangana, Portuguese (official; spoken by 27% of population as a second language), Elomwe, Cisena, Echuwabo, other Mozambican languages, other foreign languages, unspecified
Religion: Catholic, Muslim, Zionist Christian, other, none
Median age: 17.4 years
Life expectancy: 41.04 years
GDP per capita: $900/year
Industries: Food, beverages, chemicals (fertilizer, soap, paints), aluminum, petroleum products, textiles, cement, glass, asbestos, and tobacco
Economy: Fiscal reforms, including the introduction of a value-added tax and reform of the customs service, have improved the government's revenue collection abilities. In spite of these gains, Mozambique remains dependent upon foreign assistance for much of its annual budget, and the majority of the population remains below the poverty line. Subsistence agriculture continues to employ the vast majority of the country's work force. A substantial trade imbalance persists although the opening of the Mozal aluminum smelter, the country's largest foreign investment project to date, has increased export earnings.
Reference: CIA World Factbook: Mozambique