Tanzania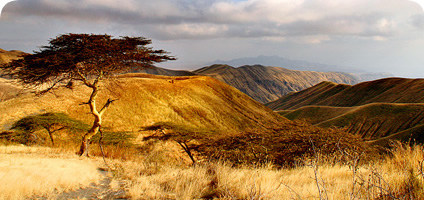 July 2008 — Martin Munkhondya made an initial data rescue trip to Dar es Salaam, Tanzania.
October 14, 2008 — IEDRO received three CDs from the Tanzania Meteorological Agency containing 1878 PIBAL Observations from Bukoba (WMO#63729) for the period January 1965 through June 1970. They passed quality checks and were sent to the National Climatic Data Center (NCDC).
June 29, 2009 — 3611 images were received so far.
August 6, 2009 — Four CDs arrived.
August 26 —28, 2009 – Africa Program Manager, Martin M. Munkhondya, met with: Mr. F. Tilya, Manager in the Climatology and Climate Change Division and focal point for Tanzania's data rescue activities; Mr. A. Kanemba, Manager of International Affairs; and Dr. E. J. Mpeta, Director for Research and Applied Meteorology. Dr. Mpeta welcomed the idea of the ongoing project of upper air data rescue in their agency.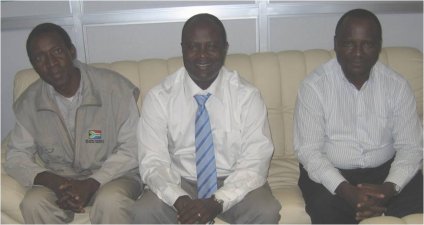 January 4, 2010 — IEDRO received a CD with Tabora (63832) PIBAL observations covering the years 1972, 75, 77, 78, 79, 80, 82, 84 and 85, totaling 1,303 images. Tanzania had trouble imaging their PIBAL charts (upper-air weather observations) since the data was written in pencil too faint for the camera to pick up. Rick suggested that Tanzania FedEx their original paper records to IEDRO Headquarters where our very sensitive scanner should be able to image the records so that the data can be read by the NOAA digitization contractors.
February 16, 2010 — Ben Johnson took a couple of replacement digital cameras for Project Manager, Martin Munkhondya, to give to the site to replace inoperative ones.
March 2010 — IEDRO received over 2500 PIBAL Observations from Tanzania that successfully passed quality checks. The data were sent on to the National Climatic Data Center (NCDC) for digitization.
June 2010 — Tanzania sent IEDRO two CDs with the upper-air PIBAL (Pilot Balloon) observations for MWANZA (from the Mwanza station) for the period 1967 through 1985. These also passed quality checks. The data were sent onto NCDC for digitization.
---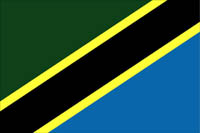 Population: 39,000,000
Capital: Dar es Salaam
Number of ethnic groups: 130
Language: Swahili, English, Arabic, many local languages
Religion: Christian, Muslim and indigenous beliefs
Median age: 36.6 years
Life expectancy: 50 years
GDP per capita: $800/year
Refugees: Hosts more refugees than any other African country, including 390,000 from Burundi and 150,000 from the Democratic Republic of Congo
Industries: Agriculture, tourism, mining (diamond, gold, iron), salt, soda ash, cement, natural gas, oil refining, shoes and apparel, wood products, and fertilizer
Economy: Tanzania is one of the poorest countries in the world. The economy depends heavily on agriculture, which accounts for almost half of GDP, provides 85% of exports, and employs 80% of the work force.
Topography and climatic conditions, however, limit cultivated crops to only 4% of the land area. Industry has typically featured the processing of agricultural products and light consumer goods. The World Bank, IMF, and bilateral donors have provided funds to rehabilitate Tanzania's out-of-date economic infrastructure and to alleviate poverty.
Long-term growth through 2005 featured a pickup in industrial production and a substantial increase in output of minerals led by gold. Recent banking reforms have helped increase private-sector growth and investment.
Continued donor assistance and solid macroeconomic policies supported real GDP growth of nearly 6% in 2006.
Reference: CIA World Factbook: Tanzania