by Sharon LeDuc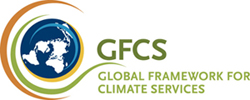 The Third World Climate Conference (WCC-3), held in 2009, established the Global Framework for Climate Services (GFCS) and set a time table to develop an implementation plan (See http://www.wmo.int/hlt-gfcs/). The high-level task force leading this development requested input and feedback from a diverse array of stakeholders. IEDRO has great interest in the overall GFCS effort, and in particular, with the implementation plan pertaining to the Annex on Observations and Monitoring.
The Annex covers all aspects of observations needed for the GFCS, including how to identify what observations are needed and a regular review and update of those needs, processing of observations, and policies on observations and data (including international coordination and advisory mechanisms).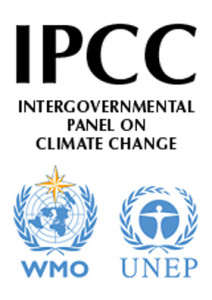 A number of prominent speakers took the podium during the WCC-3 to discuss the importance of climate observations, as well as the criticality of observations as a basis for climate services (Karl, et al. 2010 and Manton, et al. 2010). The chair of the Intergovernmental Panel on Climate Change (IPCC), Dr. Rajendra Kumar Pachauri, made the following strong statement concerning the importance of climate observations: We are very grateful to the WMO and its partners for the observations that they have collected over the years. Indeed as far as the work of the IPCC is concerned, it has been supported immensely by the data and by all the observations in its assessment. One of the major findings that we had in the Fourth Assessment Report is the fact that 'Warming of the climate system is unequivocal as is now evident from observations of increases in global average air and ocean temperatures, widespread melting of snow and ice and rising global sea level'… As far as observations on issues related to climate change are concerned they have enormous value. But we need to make these efforts wider, deeper, more detailed and comprehensive. We know, for instance, that extreme events are on the increase but we need to collect information from across the globe so that science can address this issue on the basis of authentic and continuous information on the subject.

Dr. Pachauri recognized the value of data and observations. However, IEDRO recognizes that vast amounts of climate data exist, but cannot be used. The challenge is reflected in IEDRO's goals to rescue and digitize data. These needs are considered under Climate System Monitoring – specifically "NON-CONVENTIONAL MONITORING, INCLUDING HISTORICAL DATA RECOVERY" in Section 5.2.1 of the GFCS plan: Recovering and digitizing old records have been a focus of World Climate Programme (WCP) since its initiation in 1979, but up until this time most of the effort has been directed towards recovering and digitizing records from 1961 onwards. Therefore, many invaluable climate records, particularly prior to 1960, are still in the form of paper records and face the risk of degradation and loss. Furthermore the digitization efforts have focused on some archives and not others. For example there is still a huge amount of strip charts to be digitized and important amounts of digital data are still being held in obsolete media, such as microfiche, punch cards, magnetic tapes and old floppy disks. There is therefore a need for accelerating data recovery worldwide and develop regional and international initiatives to undertake modern data rescue and data digitization.
There is a long way to go and diminishing time to get there. IEDRO is poised to make significant contributions to the international effort that is recognized as important to monitoring the climate system as addressed in the GFCS implementation plan.
References
Observation Needs for Climate Information, Prediction and Application: Capabilities of Existing and Future Observing Systems, Original Research Article, T.R. Karl, H.J. Diamond, S. Bojinski, J.H. Butler, H. Dolman, W. Haeberli, D.E. Harrison, A. Nyong, S. Rösner, G. Seiz, K. Trenberth, W. Westermeyer, J. Zillman, (2010), 192-205, Procedia Environmental Sciences (2010), World Climate Conference – 3, Geneva, 31 August-04 September 2009, Edited by M.V.K. Sivakumar, Volume 1.
Observation Needs for Climate Services and Research, Original Research Article, M.J. Manton, A. Belward, D.E. Harrison, A. Kuhn, P. Lefale, S. Rösner, A. Simmons, W. Westermeyer, J. Zillman, (2010), 184-191, Procedia Environmental Sciences (2010), World Climate Conference – 3, Geneva, 31 August-04 September 2009, Edited by M.V.K. Sivakumar, Volume 1.