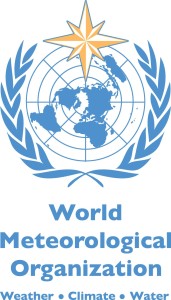 GENEVA (WMO) | According to the World Meteorological Organization's annual Greenhouse Gas Bulletin, the amount of greenhouse gases in the atmosphere reached a new record high in 2013, propelled by a surge in levels of carbon dioxide. This injected even greater urgency into the need for concerted international action against accelerating and potentially devastating climate change.
"The Greenhouse Gas Bulletin shows that, far from falling, the concentration of carbon dioxide in the atmosphere actually increased last year at the fastest rate for nearly 30 years. We must reverse this trend by cutting emissions of CO2 and other greenhouse gases across the board," explains WMO Secretary-General Michel Jarraud. "Carbon dioxide remains in the atmosphere for many hundreds of years and in the ocean for even longer. Past, present and future CO2 emissions will have a cumulative impact on both global warming and ocean acidification. The laws of physics are non-negotiable."
The underlying message? "We are running out of time." Click here for full press release.
Note: IEDRO works internationally to rescue and digitize the historical weather data that go into analyses and reports such as those mentioned above. IEDRO's work often takes place in underdeveloped countries where the need is high (where effects of climate change are felt more severely by local populations) but resources available are lacking. Here's just a bit of what we're doing now…