By Joan O'Brien
When nations consider the potential risk of extreme climate events within their boundaries, vulnerability and exposure to disasters are factors that must be included in order to develop disaster risk management programs and adaptation plans. The International Environmental Data Rescue Organization (IEDRO) strives to help nations use data rescue to enhance their adaptive capacity.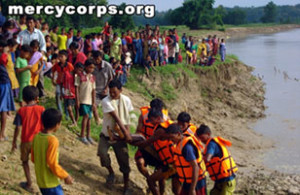 Weather data rescue provides an early foundation for life-saving decisions. When digitized, historic weather data opens up a more comprehensive view of precipitation, flood, drought and temperature patterns. Surface and upper air measurements are low-cost tools that can reveal weather trends, which can then be used by decision-makers as part of a national preemptive disaster risk management program.
Disaster risk reduction can include community planning, evacuation and relief efforts, development of agricultural planting and storage habits, prevention of insect-borne disease and improved codes for construction.
What we do not know can hurt us. Historical data improves predictions. There are boxes of unanalyzed essential weather data eroding in warehouses (residing mostly in developing nations)–data that could fine-tune predictions and thus save property and lives. When communities struggle to cope with disaster, especially multiple disasters compounded over the years, a nation's ability to sustain life and livelihood erodes. Historic weather data allows us to redefine expectations based on better knowledge of the past.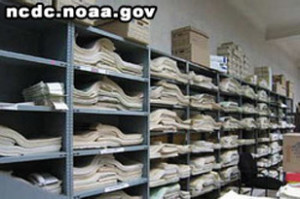 The rescue and digitization of historical climate data offers a low-cost opportunity for weather risk-reduction to meteorological societies, especially in developing countries. Data rescue partnerships can lead to transformative change for a nation.
The challenge is to scan historical weather records and digitize the data they contain before the paper deteriorates or is discarded. The need is enormous. For example, right now El Salvador has over 300,000 paper records to scan and digitize.
IEDRO is dedicated to training on-site workers from impoverished countries worldwide where historical records are stored. Trainees learn to image data using either a scanner or camera, as well as to digitize the data using the Strip Chart Digitization software program developed by IEDRO's Dr. Ed Root. Once a nation's weather data is digitized, IEDRO's Value-Added program trains governmental officials and interested groups (especially farms) in data analysis with free, user-friendly tools.
IEDRO's fifteen global projects have preserved climate records that otherwise would have been lost forever. Our most recent efforts have been made with SESNAMHI, Bolivia's meteorological service. We have sent two teams who have provided equipment and training to the country's meteorological staff. It is our hope to bring extensive data from 40 weather stations online, after which we will send scientists to educate local stakeholders in easy-to-use, inexpensive methods of data analysis. In this way, we save data and save lives.
Reference
D. Qin, et. al. (eds.)]. IPCC, 2012: Managing the Risks of Extreme Events and Disasters to Advance Climate Change Adaptation. A Special Report of Working Groups I and II of the Intergovernmental Panel on Climate Change, Cambridge University Press, Cambridge, UK, & New York, NY. Retrieved from: http://www.ipcc-wg2.gov/SREX/ .