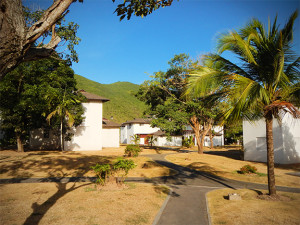 KINGSTON, JAMAICA | Teddy Allen, PhD candidate at The University of Miami (Meteorology) and Director of Scientific Applications for IEDRO, spent the first three weeks of July in Kingston, Jamaica collaborating with The University of the West Indies (UWI) and the Meteorological Service of Jamaica. During his visit Teddy worked directly with students and professors from the UWI Geography department and with seasonal forecasters from the climate branch of the meteorological service.
The visit focused on three primary objectives: exchanging Caribbean rainfall related research results, administering training on the free Integrated Data Viewer (IDV) software, and discussing opportunities for future DR&D projects in Jamaica.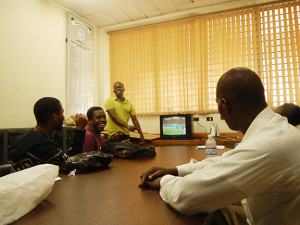 The successful outcome bolstered existing scientific relationships and identified areas for future collaboration. Examples of future prospects include merging satellite based data with the IDV to enhance the existing meteorological service's climate products and to support the Geography department's work on climate applications.
The experience of training a select group on the IDV, coupled with a firsthand knowledge of regional climate applications, helps Teddy to prepare for IEDRO's upcoming ACMAD Phase II applications workshops planned for 2015. In addition, decades of historic Jamaican weather observations recorded only on micro-film have been identified for future IEDRO DR&D work.