Deale, Maryland – Please welcome IEDRO's newest Board of Directors member, Dr. Elbert W. "Joe" Friday, Jr! Unanimously elected on April 14, 2011 to IEDRO's Board of Directors, Dr. Friday brings decades of executive experience and distinguished academic service in meteorology.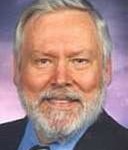 Dr. Friday is Professor Emeritus of Meteorology at the University of Oklahoma and a Fellow of the American Meteorological Society (AMS), where he has served as President and as Commissioner of the AMS Commission on the Weather and Climate Enterprise. Among other distinguished posts, he has served as the Director of the National Oceanic and Atmospheric Administration Research, Director and Deputy Director of the National Weather Service, and the U.S. Permanent Representative to the United Nation's World Meteorological Organization.
While Dr. Friday has been working with IEDRO on its Advisory Council since fall 2008, his formal addition to IEDRO's Board of Directors will significantly expand his involvement. IEDRO's efforts to rescue and digitize historic weather data are certain to benefit from his years of dedicated meteorological service. IEDRO is delighted and honored to have Dr. Friday on its board.
IEDRO also proudly announces Dr. Sharon Kay Orndoff LeDuc has joined our staff as Chief Scientist! In this role, Dr. LeDuc will be a data rescue leader who helps to shape strategy, and guides the data rescue policies and practices of IEDRO. In collaboration with IEDRO's senior management staff, she will be responsible for raising annual financial support for current and expanding programs.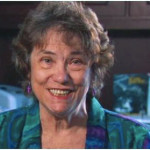 After nearly 36 years of service, Dr. LeDuc retired from the National Oceanic and Atmospheric Administration (NOAA). Her final personnel assignment was with the National Climatic Data Center in Asheville, NC, where she served as Deputy Director for nearly nine years. Her prior assignment was with NOAA's Air Resources Laboratory, where for 13 years she was on assignment to the Environmental Protection Agency. While there, she served as a physical scientist and as Chief of the Climate Branch. She also managed the technical transfer of third-generation air quality models, including model evaluation and graphic/visualization of model output.
Dr LeDuc received her Ph.D. in Statistics from the University of Missouri in 1971. She has received awards for her outstanding work including a NOAA Administrator's Award, a Bronze and two Gold Medals from the Department of Commerce, and two Bronze Medals from the Environmental Protection Agency.
She has also taught or advised as an adjunct professor at a number of colleges and universities including University of Oklahoma, University of Missouri, William and Mary University, University of North Carolina – Chapel Hill, North Carolina State University and Duke University.